We Make it Easy to Connect With Users On Every Platform
All the tools you need in one service without having to "duct-tape" multiple platforms together! You can be involved as much as you like in this process, whether you want to customize every step of the sales funnel or just be handed leads/customers, we can use our tech to make it happen.
Capture
Capture leads using our landing pages, surveys, forms, calendars, inbound phone system & more!
Nurture
Automatically message leads via voicemail, forced calls, SMS, emails, FB Messenger & more!
CLOSE
Use our built in tools to collect payments, schedule appointments, follow up on your potential customers, and track analytics!
About Our Team
Tattooing is a time honored tradition, and one of the few arts that have in common with our ancient ancestors. At SellTattoos we fundamentally believe in the power of body modification and self expression. We also believe that in order to survive, we must combine this ancient art with the powerful technology we have today.
So we made it our mission to help lift up tattoo studios and artists using our software. By using dynamic marketing services to adjust for an ever-changing market, to creating powerful automatons to save you or your desk manager hundreds of hours of manual booking,
The systems we've created have a massive positive impact on not just your revenue, but a positive impact on every level of your operation. Allowing them to take on more clients, have better client experiences,  and scale their operations to new heights.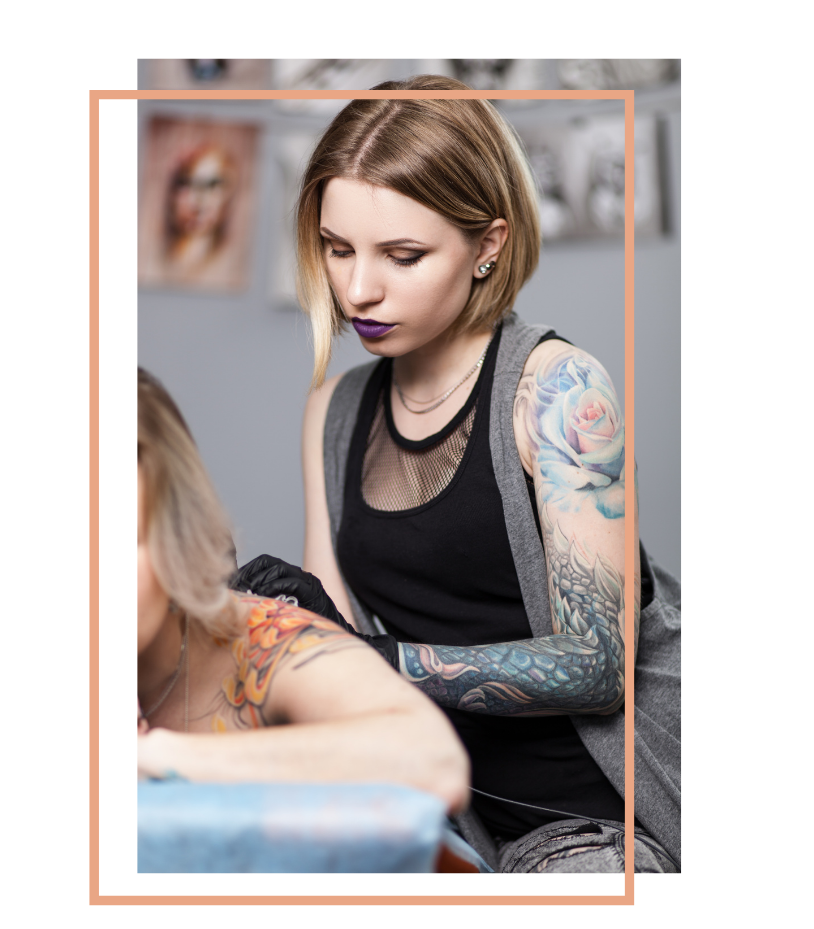 Learn our secret!
In our new FREE training program  You'll discover…

How to use direct-response marketing strategies to

quickly increase your monthly revenue
The secrets of using automated booking systems to generate bookings on demand 24/7/365

 
How to

attract your dream clients

and

eliminate

the hassle of working with fussy, low quality customers
How to automate the client acquisition process allowing you to focus on doing what you love instead of getting bogged down with business busy work.